Istanbul Kent University – One of The Best Universities in Turkey 2021 2022
Istanbul Kent University
Istanbul Kent University is located in the heart of Istanbul, and has a unique harmony within campus, as well as with its surrounding environment. It was founded by the Unimpeded Education Foundation (ENEV) to help in Turkey's development. ENEV was founded to introduce advanced technology, modern science developments, and technology at world standards to teens in order to provide them with a modern, productive, and effective education, while offering the public a service in education, health, and culture. 
Reed More : Özyeğin University
The future of Turkey, wanting to play a more effective and vocal part in the world, depends on the investments made in education. Turkey has a better chance of reaching its 2023 goals with experts trained in their own fields, with expertise in practice as well as theory, who can utilize technology thanks to receiving a good education.
Istanbul Kent University aims to keep up with the changes in the developing world and closely monitor global developments in the fields of education, science, methodology and technology. It also aims to educate world citizens who embrace their national and cultural values and who are self-confident and skilled enough to compete in national and international arenas alike. In trying to achieve these goals, Kent University has established the principle to provide all necessary support so its students do not have to face any physical or financial setbacks.
Istanbul Kent University presents its students with all necessary equipment to raise individuals who are curious, inquisitive, cognitive, analytical and responsible as well as social, productive, understanding and have empathy. With its modern and innovative academic staff, its student-centered educational approach and its attentive personnel; as well as its technological infrastructure, well-equipped laboratories and workshops and solution partners, each successful members of their own sector, Istanbul Kent University provides its students with job experience prior to graduation, thus preparing them for the future.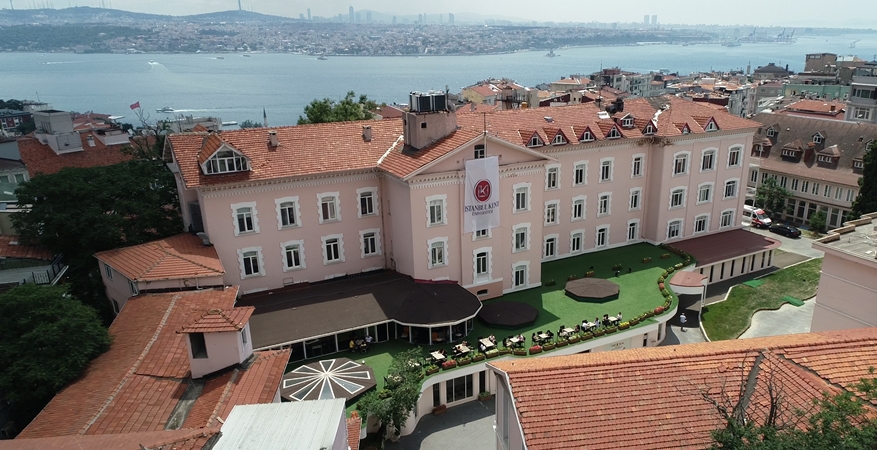 FACULTIES – Istanbul Kent University
FACULTY OF DENTISTRY
FACULTY OF HUMANITIES AND SOCIAL SCIENCES
FACULTY OF HEALTH SCIENCES
FACULTY OF ART AND DESIGN
Graduate Programs – Istanbul Kent University
DEPARTMENT OF PSYCHOLOGY
DEPARTMENT OF HEALTHCARE MANAGEMENT
DEPARTMENT OF BUSINESS ADMINISTRATION
DEPARTMENT OF OCCUPATIONAL HEALTH AND SAFETY (INTERDISCIPLINARY)
2021-2022 Applications Are Open For More information :
Mobile: 00905340789498 – Whatsapp + Viber
For Arabic :
– مركز أعمال اسطنبول (istanbulbc.com)
https://www.youtube.com/watch?v=uOMU4Gp7sKY
How to Apply For Istanbul Kent University:
STEP 1
1) send us the required documents:
*Passport Copy
*High School Transcript (English or Turkish Translation)
*High School Diploma (English or Turkish Translation)
*For programs in English: TOEFL IBT  (if available)
*For programs in Turkish: TÖMER B2 LEVEL  (if available)
STEP 2
Conditional Offer Letter will be sent to the applicant's e-mail within a week after the application is evaluated and approved. Conditional Offer Letter has validity for 1 week. Deposit payment is required to be made by the applicant in order to receive the Official Acceptance Letter.
This non-refundable deposit will be considered as a guaranty of student's intent to register at Istanbul Kent University. The conditionally accepted students should pay the amount of deposit mentioned in the conditional acceptance letter and send the receipt to IBC This payment will be deducted from the tuition fee at the time of the official registration.
Please indicate your Name and Reference Number in the description part during the payment process.
STEP 3
Once the deposit payment is made, the applicant will receive the Official Acceptance Letter.
Alongside the Official Acceptance Letter, we will be sending the Visa Support Letter to the embassy you're applying to, so it could be an assistance to you with the Student Visa Procedure.