Creativity in Leadership – 5 days Our Best Courses IBC18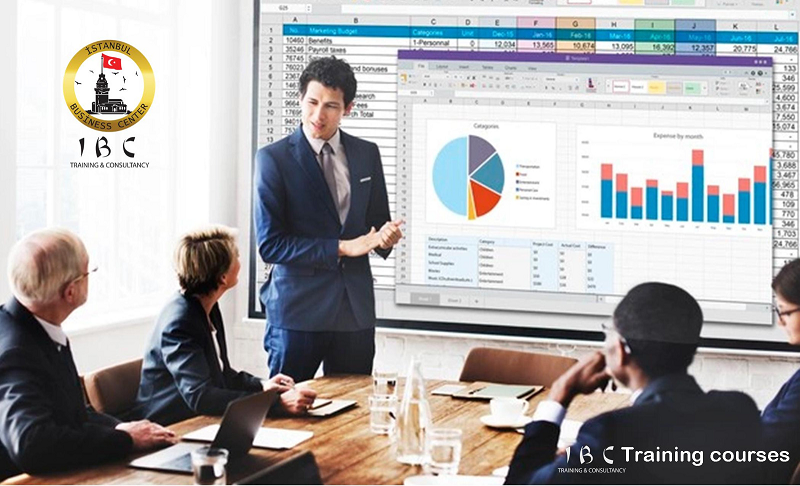 Creativity in Leadership – 5 days Our Best courses IBC18- Istanbul Busıness Center
The Program Objectives
This Workshop offers an extensive training on Innovative and Creative Leadership in the 21st Century. Problem Solving Tools and Techniques with the different Styles of Leadership and Followers Groups .It covers the Types of Problems and Effective Solutions including Delegation, and Empowerment, Managerial Traits and Skills Theories of Effective Leadership, Leading Change in Organizations, Leadership in Teams and Decision Groups, and Strategic Leadership.
Learning Outcomes
What is Creative Leadership?
• What is Innovation and its importance in the Future Leadership Dimensions.
• Critical Thinking
• Problem Solving Techniques
• Decision Making Techniques
• To become a more Effective Leader
• To develop Effective Communication Skills and appreciation of the inter-functional coordination
necessary for quality service.
• To learn different Leadership Styles and how to deal with it.
• To learn the importance Followers
• Multi culture and Leadership
• To become a better Leader in the 21st Century
Who Should Attend?
Top Management
• Marketing Managers
• Finance Manager
• Human Resources Manager
Course Outline – Creativity in Leadership
Day One
• Leadership and Creativity
• Leadership and Innovation
• Future Leaders
• Strategic Leadership
• Organizational Culture
The Nature of Leadership
• Evaluating Patterns in Your Problem-Solving
• Dimensions of Problem-Solving
• Avoiding the Pitfalls of Problem-Solving
• Analyze Problems Using the Elements of Thought
• The Art of Problem-Solving
Day Two

• Solving Problems Creatively
• Making Decisions Creatively
• The Nature of Managerial Work
• Effective Leadership
• Change Management
• Productive Performance Leadership
• Delegation and Empowerment

Day Three – Creativity in Leadership

• Evaluating Patterns in Decision-Making
• Developing Knowledge
• Dimensions of Decision-Making
• Organizational Behavior
• Multi Culture
• Diversity
• Effective Communication
• Leadership in Teams
• Leadership in Decision Groups

Day Four

• Leadership Styles
• Situational Leadership Theory
• Followers Trust
• Developing Leadership Skills
• Competent Leadership
• Leadership Dimensions
• Leadership in the 21st Century
Day Five

• Leadership Dimensions
• Charismatic Leadership
• Supportive Leadership
• Critical Thinking
• Knowledge Management
• Emotional Intelligence
• The Habits of Highly Effective Leaders and Managers
• Related DVDs
Training Method
Pre-assessment
• Live group instruction
• Use of real-world examples, case studies and exercises
• Interactive participation and discussion
• Power point presentation, LCD and flip chart
• Group activities and tests
• Each participant receives a binder containing a copy of the presentation
• slides and handouts
• Post-assessment
Program Support
This program is supported by interactive discussions, role-play, and case studies and highlight
the techniques available to the participants.
Contact information -Creativity in Leadership – 5 days Our Best courses IBC18 :
Mobile: 00905340789498 – Whatsapp + Viber
Email
[email protected]
[email protected]
To communicate in Arabic:
You can view all programs through our website
We are waiting for your questions about the training courses offered by our center IBC .
A group discount can be requested ISTANBUL BUSINESS CENTER
Is there a group discount when registering forCreativity in Leadership – 5 days Our Best courses IBC18?
Browse our course catalog and select which courses meet your organization's learning and development needs
Receive a discount ranging from 10 to 20% based on the total number of participants you enroll per year. Discount tiers are outlined in the adjacent chart.
Contact us below to register your participants and receive a unique discount code for your organization. From there, our team will work with you to enroll your employees.
The Short Course Experience Creativity in Leadership – 5 days Our Best courses IBC18
Our 2- to 5-day short courses offer a unique opportunity to step outside of the pressures of your day-to-day work life and challenge yourself with new ideas and skills in a low-risk environment. Our team is here to guide you each step of the way.
To join our YouTube channel:
https://www.youtube.com/channel/UCTlFnksxL38RGeNEV3xBN3A
Creativity is one of the most important qualities of a modern business leader.
Creativity itself is the abandonment of rigid structures, a very desirable trait for individuals in leadership positions to have in a corporate setting, which goes outside of typical business models.
This article discusses the business benefits associated with creative leadership and how it can improve an organization. It also suggests strategies for leaders to improve and grow as creative leaders and help foster those leadership qualities and creative thinking in others.
What is Creative and Innovative Leadership?
Creative, innovative leaders have the ability to look at things in new ways and solve problems by seeing things others don't.
Further, they build an environment that allows others to showcase their creativity and get outside of their comfort zone. By fostering a culture of innovation and ambition, teams are better equipped to problem-solve with innovative ideas, instill a competitive advantage, and remain dedicated to their mission.