Register at Yeditepe University – One of The Best Universities in Turkey 2021 2022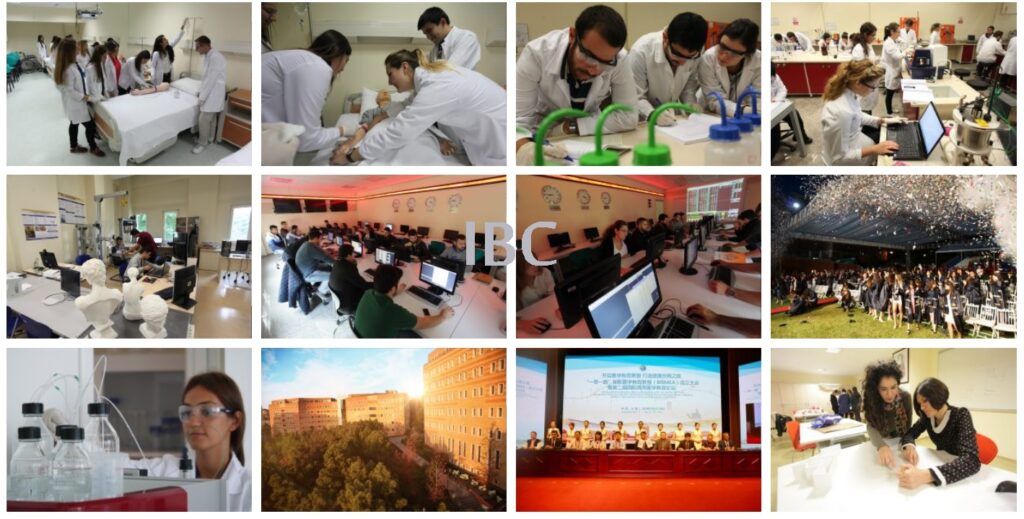 YEDITEPE UNIVERSITY:
Having been founded in 1996 by Istanbul Egitim ve Kultur Vakfi (ISTEK – Istanbul Educational and Cultural Foundation), Yeditepe University, in line with Ataturk's principles, with its pioneering and distinguished academic and administrative staff, aims to raise young people that are modern, inquisitive, equipped with all the qualifications that are needed in business world and all the technological skills necessary, well-versed in different cultures and personally well developed. With its contemporary academic programs and applications, our University offers an education that is necessary for people of the age of information.
Yeditepe University offers an education compatible with the expectations of the information age and carries out its academic activities at 13 Faculties namely Dentistry, Pharmacy, Arts and Sciences, Fine Arts, Law, Economics and Administrative Sciences, Communication, Architecture, Engineering, Health Sciences, Medical and Commercial Sciences,
2 Schools and 1 Vocational School entailing 77undergraduate and 4 associate degree programs. Also, postgraduate education is conducted in 83 Master's Degree programs and 43 Doctoral Degree programs within the body of graduate schools of Ataturk's Principles and Revolution History, Educational Sciences, Health Sciences, Natural Applied Sciences, and Social Sciences. Yeditepe University, of which medium of instruction is English, prepares the youth from all over Turkey for their future in 26 Ağustos Campus since the day it was founded.
Register at Yeditepe University through the Istanbul Business Center – IBC
Registration is very easy through our center. Just send the required papers and your email and we send you the admission without fees to our center because we are official agents of the university
ISTANBUL BUSINESS CENTER
Also, by encouraging the students from different parts of the world to participate in the activities within the campus and various cultural experiences as well as Istanbul tours where East meets West
Our University, which was named number one among the foundation universities among Turkey by the 2017 and 2018 reviews of Green Metric, an international platform about sustainability and environmental awareness and determines the greenest universities around the world, is also and only University in Turkey that produces its own energy by the solar panels on the rooftops within the campus. The system, being the largest-scale rooftop application in Istanbul, has a capacity of 1 MW and consists of 3850 Axitex panels and a Huawei Inverter. Also, there are efforts to build a wind energy farm with an output of 350 kW in an area that belongs to our University in Şile. Also, we strive to increase our solar energy output up to 10 mWs.
lor, tristique, accusantium maiores iure sociis risus mollit elit nulla. Hendrerit scelerisque pariatur in exercitation lacus cupidatat dapibus nulla consectetur nascetur quis. Cubilia nunc. Eleifend molestiae ornare recusandae, euismod dignissimos natus, quam! Tristique?
Yeditepe University's home is 26 Ağustos Campus, which is equipped with everything a student might need, educational, cultural, artistic, sportive, etc. during his or her time in Yeditepe. 26 Ağustos Campus is located on the outskirts of Kayışdağı on the Asian Side of Istanbul, with a land of 125 thousand square meters and a building area of 223 thousand square meters. Apart from the educational halls, social areas and open areas, in 26 Ağustos Campus, which is built with the inspiration of Seljuk architecture, there are two student halls of residence with a total capacity of 4250 students.
---