14 Good Reasons to Study in Turkey
There are several Reasons to Study in Turkey and why each year students not only from Europe and the United States but also from Asia, Middle East, Africa and Russia choose to study in Turkey
Culture: 
The most important aspect of Reasons to Study in Turkey is that You can find the bits of the Ottoman, Roman, Greek, Arabic, Mediterranean, Balkan, etc. cultures in different places of Turkey. While people living in big cities are open to diversity, those  living in small towns are very friendly and generous. The climate, the nature, the history and culture vary from one city, even from one village to the other. There is so much to do, from skiing to swimming, taking cultural tours, enjoying the crazy crowd in big cities or mix with the locals in small towns. Pick one or all. 
Living Costs:
The costs of living in Turkey are fairly low compared to the quality of life. Even in big cities like Istanbul, you can find affordable food and accommodation. The state/public universities have reasonable fees, and the private ones have lower fees compared to those in Europe and the United States.
Education and Research:
Turkey boasts many centuries of academic excellence. The scholars are not just qualified but they are also friendly and accessible. Most high schools and universities have advanced facilities. Regarding its content, the Turkish university system displays an equilibrium between scientific disciplines included in the social sciences and humanities.
Experience:
Living and studying in Turkey allows you to obtain an experience that cannot be found in any book. It gives you the opportunity to observe a different culture therefore broadening your world view. It opens you the doors of a richer professional, social and academic life.
Location:
Turkey is a hub between Europe and Asia, Africa and Russia, Middle East and the Balkans, positioning her as a melting pot and a bridge between diverse cultures.
Language:
During your studies you can learn Turkish, which is a subgroup of the Turkic languages spoken by close to 200 million people in the world.
It is multicultural

Turkey is literally a bridge between the East and the West, its landmass straddling both Europe and Asia. With close proximity to Africa too, it is a cultural melting pot where people of all cultures and faiths can feel at home. Indeed more than 30,000 international students come here to study, with growing numbers coming from continental Europe, Africa, the United States and Asia.
It's friendly

Turks are known for their warmth and hospitality. You'll soon be drinking çay (tea) and playing table (backgammon) with the locals and being invited round for breakfast by your neighbors. Most Turks enjoy meeting foreign visitors and practicing their English.
It has natural wonders…

Turkey has more than 5,000 miles of coastline and is washed by the waters of four very different seas, the Mediterranean to the south, the Aegean to the west, the Black Sea to the north and the small Sea of Marmara just below Istanbul. The Kaçkar mountains in the north-east are a hiker's paradise with secret valleys, wonderful views and rare wildlife.
The climate is kind

Istanbul and Izmir enjoy hot, dry summers and mild, cool, wet winters. Ankara has hot, dry summers and cold, snowy winters.
And exciting cities

With 12 million inhabitants, hip, fast-paced Istanbul is one of the world's largest cities and the only one to span two continents. It is surrounded by the waters of the Bosporus strait and the Sea of Marmara and is a cultural hub with breathtaking landmarks such as the Blue Mosque and Hagia Sophia. High on a rocky hill inland is Ankara, Turkey's modern capital with a historic heart. The port of Izmir, on the sparkling Aegean coast, is surrounded by olive groves and vineyards and close to Ephesus with its impressive Roman ruins.
It has a rich history

Turkey is an open-air museum, full of ancient sites and ruins that bear testament to the many civilisations that emerged or flourished here, including Greek, Roman, Byzantine and Ottoman. Here you will find the world's best-preserved Neolithic settlement at Çatalhöyük, the famous city of Troy and the statues of Greek and Persian gods on Mount Nemrut, described by UNESCO as the 8th wonder of the world.
The food is delicious

From the savory pastries and kebabs served on the streets of Istanbul to the fresh fish, grilled corn and stuffed mussels sold on the coast, Turkish cuisine is a mouthwatering fusion and refinement of Central Asian, Middle Eastern, Mediterranean, Caucasian and Balkan dishes. You'll soon be eating olives and cheese for breakfast, drinking yoghurt with every meal and sipping lots and lots of Turkish tea.
It's affordable

Tuition fees and the cost of living are lower in Turkey than in most European or American countries yet the quality of education is still high. There are also scholarships available that cover not only tuition fees but accommodation, insurance and travel costs.
Studying in Turkey will give you a new mindset and new tools for your professional and academic life. It will be an experience you will never forget.
Undergraduate Programs Graduate Degree Programs (Master's or Ph.D. Programs)
Turkey has a prestigious past of higher education. Throughout history, it was inhabited by great civilizations, and it was home to many scholars, artists, scientists and philosophers.
This cultural heritage is keeps growing strong even in these days. Some of Turkey's most prestigious universities are also among the top universities in the world.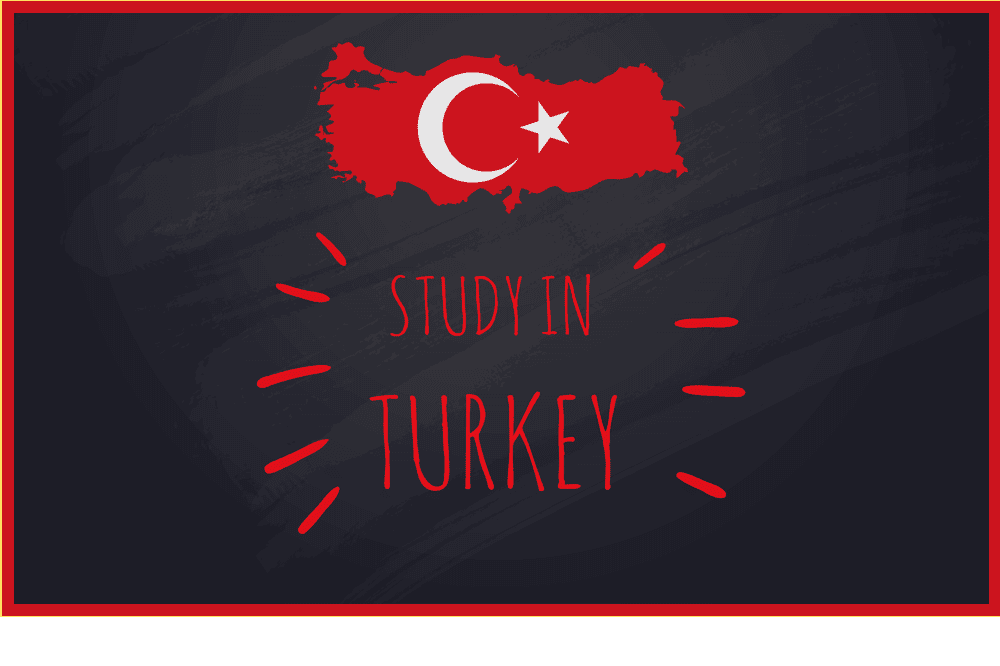 There are both public and private universities in Turkey, and every year the number of universities are increasing due to the rising population of youth and the the high demand for undergraduate and graduate studies. Turkish universities offer programs not only in Turkish but also in English and some other widely spoken languages. Research is highly appreciated at universities, and most scholars are known worldwide for their work. Especially the newly established universities provide their scholars and students with great opportunities; including technological infrastructure, libraries, and campuses with many facilities.
Turkish universities have a lot to offer for international students. There are exchange programs, mutual agreements between Turkish and foreign universities and also the foreign students can start their undergraduate studies in Turkey.
Until recently, international students were required to take the Examination for Foreign Students (YOS), which was offered by the Student Selection and Placement Center (OSYM). However, OSYM recently decided that YOS will not be required anymore and that foreign students can simply apply for the programs they would like to study by presenting their scores in international exams such as SAT I, GCE or ACT.
The degrees granted by Turkish universities are recognized around the world. The supreme authority for the regulation of higher education is the Council of Higher Education (YÖK), which is a fully autonomous national board of trustees without any political or government affiliation. The requirements may differ from one university to the other therefore we highly recommend that you ask us about the university that you are interested in and check the application procedure and requirements.
For the programs that are held in Turkish, proficiency in Turkish is required. For the programs in different languages, foreign students are not required to speak Turkish. For instance, the Erasmus students who are studying in Turkey do not have to take any proficiency exams in Turkish if their program is in English.
Turkish universities offer several Master's and Ph.D. degrees for international students.
Master Programs:
Applications for graduate programs must be done directly at the universities. Each university and each department has their own terms of application. Please inquire those terms at the university directly but if you are not an exchange student there are a list of things that you must do before applying for any programs.
1-) Take the ALES exam which is set and offered by OSYM, and get a minimum ALES score of 50. Some universities, however, accept Graduate Record Examination (GRE) and/or Graduate Management Aptitude Test (GMAT) test scores instead of ALES. Please find below the equivalent scores to ALES as decided by Higher Education Council (YOK) :
A minimum score of 450 in GMAT – equivalent to 55 in ALES
A minimum GRE Quantitative Section score of 610 – equivalent to 55 in ALES
2-) If your native language is not English and the program you are applying for is in English, you must take proficiency tests in English. UDS and KPDS are the tests which measure English proficiency, these are also offered by OSYM. Accepting TOEFL or IELTS is up to the university itself. Though most of the prosperious universities accept TOEFL or IELTS results. Some universities have their own Proficiency in English exams.
If you are applying for a program in Turkish, must take Turkish proficiency exams.
3-) Be interviewed by the faculty staff of the respective university departments on set day. Information of the date can be found on the respectively on university department's website.
Ph.D. Programs:
Application for Ph.D. programs very similar to the master programs, except that the minimum required ALES score is 70.
A minimum score of 500 in GMAT – equivalent to 70 in ALES
A minimum GRE Quantitative Section score of 685 – equivalent to 70 in ALES
!!! All applications must be done in the time frame stated by the respective university. !!!
You can contact: Istanbul Business Center, and we provide you with all information for free.

Contact information:

Mobile: 00905340789498 – Whatsapp + Viber
Email
[email protected]
[email protected]
To communicate in Arabic:
You can view all programs through our website